Increase Brand Awareness and Develop Relationships with Your Target Audience Through a Partnership with CCBA
The Community College Baccalaureate Association Corporate Partners Program offers businesses the unique opportunity to interact year-round with community college leaders and decision-makers while enhancing their visibility and extending their services to viable end users.
Partners are also invited to participate in the CCBA's annual conference, which brings together more than 200 community college leaders and state-wide decision-makers. The conference offers high visibility, access, and networking opportunities for sponsors to showcase their technology and services.
We understand that you may have innovative ideas regarding how the CCBA can help make our partnership more valuable for both of us. Please do not hesitate to contact our President, Dr. Angela Kersenbrock, at Akersenbrock@accdb.org or 407463-2201.
Premier Partner Benefits Annual Investment: $12,500 (2 available)
CCBA Annual Conference sponsor benefits include… 
Sponsorship of one of the following conference events:

Thursday Luncheon with the opportunity to introduce your company and keynote speaker to the audience (5 minutes) from the main stage. Includes sponsorship recognition of that Keynote Address and the presentation of a $500 scholarship awarded in your organization's name to one CCBA student scholar

Recognized as a Premier Conference Sponsor and announced in two CCBA Newsletters and on social media
Recognized as a conference sponsor at beginning of conference and on all conference materials including banners, table tents and digital program
Video commercial (30 seconds) at the opening of the conference (created by a partner, approved by CCBA), and aired during all conference general sessions
Complimentary conference registrations for two, with full participation in all conference events (including general sessions, workshops and receptions)
Opportunity to present a break-out session with or without a CCBA College Partner
Access to contact information of conference participants two weeks prior to the event, and the final registration list
6-foot exhibit table w/electricity during the entire conference
200-word company description and logo on conference website and mobile app
Additional benefits include…
Logo and link to your website on the CCBA website home page for one year
Announcement of partnership in CCBA member communications (newsletter) and on all CCBA social media platforms (Facebook, LinkedIn, and Twitter pages)
One opportunity to promote partner's brand on CCBA's Facebook, LinkedIn, and Twitter pages
One webinar with CCBA President or Board Member about a topic related to both organizations (corporate partner to schedule)
Ability to submit two press releases for publication in CCBA's monthly, electronic news update, going to 1,600+ engaged subscribers
Annual Institutional membership in CCBA
Platinum Partner Benefits Annual Investment: $10,000 (3 available)
CCBA Annual Conference sponsor benefits include…
Sponsorship of one of the following conference events:

Wednesday Opening General Session with the opportunity to introduce your company and keynote speaker to the audience (5 minutes) from the main stage. Includes sponsorship recognition of that Keynote Address.
Wednesday Evening Scholarship Reception, a fun evening reception that honors CCBA Student Scholars, and includes the awarding of one $500 scholarship (in sponsor's name) to a CCBA Scholar. Sponsor emcees and hosts the event. Logo recognition on reception signage and all event communications.
Thursday Breakfast with the opportunity to introduce your company and keynote speaker to the audience (5 minutes) from the main stage. Includes sponsorship recognition of that Keynote Address.

Recognized as a Platinum Conference Sponsor and announced in CCBA Newsletter, social media and at beginning of conference and on all conference materials including banners, table tents and digital program
Video commercial (15 seconds) produced by partner and approved by CCBA, aired during all general sessions
Opportunity to present a break-out session with a CCBA member institution
Complimentary conference registrations for two, with full participation in all conference events (including general sessions, workshops and receptions)
Access to contact information of conference participants two weeks prior to the event
6-foot exhibit table w/electricity, etc during the entire conference
150-word company description and logo on conference website and mobile app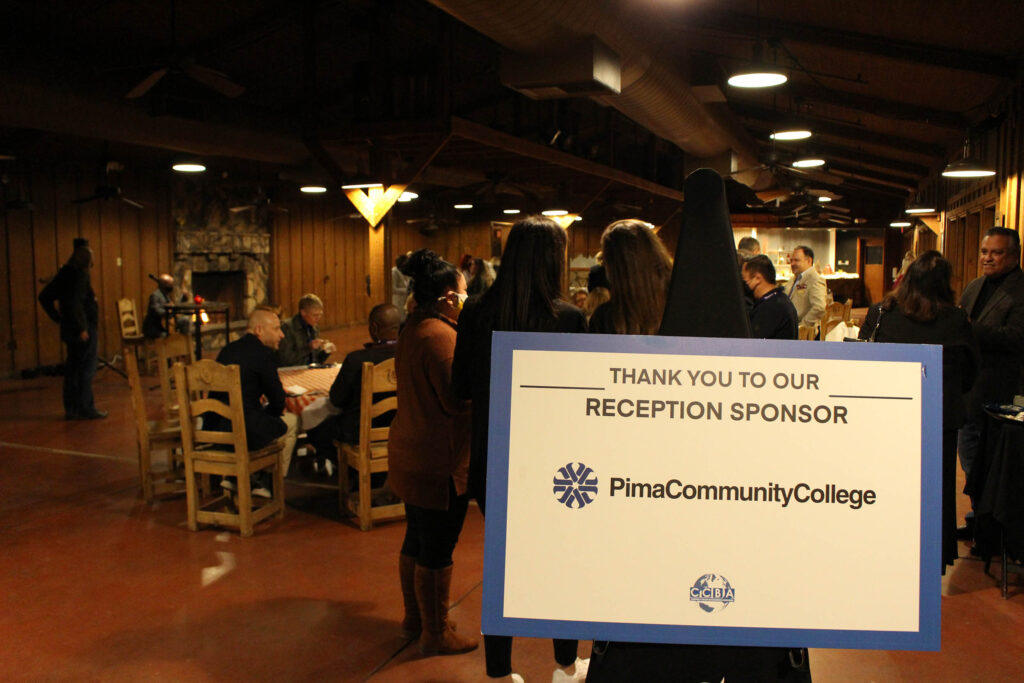 Additional benefits include…
Logo and link to your website on the CCBA website home page for one year
Announcement of partnership in CCBA member communications and on CCBA social media platforms
Ability to submit a press release for publication in CCBA's monthly, electronic news update, with over 1000+ engaged subscribers
One opportunity to promote partner's brand on CCBA's Facebook, LinkedIn, and Twitter pages
Annual Institutional membership in CCBA
Gold Partner Benefits Annual Investment: $5,000 (4 available)
CCBA Annual Conference sponsor benefits include…
Sponsorship of one of four coffee breaks (branding opportunities open for discussion)
Signage on all break tables
Opportunity to introduce and participate in a concurrent session
Recognized as conference sponsor in CCBA newsletter, social media and at the beginning of conference and on all conference materials including banners, table tents and digital program
Video commercial (15 seconds) produced by partner and approved by CCBA, aired during all conference general sessions
Complimentary conference registration for one with full participation in all conference events (including general sessions, workshops and receptions)
Partner recognition on all conference materials including banners, table tents,conference website and digital program
Access to contact information of conference participants one week prior to the event
6-foot exhibit table w/electricity, etc during the entire conference
75-word company description and logo on conference website and mobile app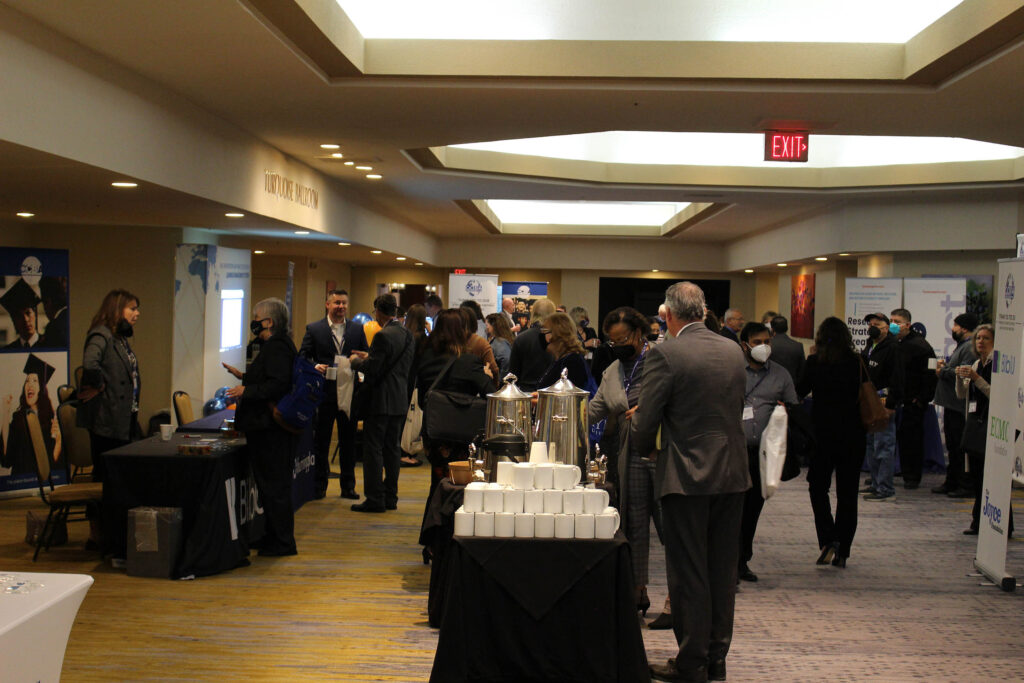 Additional benefits include…
Logo and link to your website on the CCBA website home page for one year
Announcement of partnership in CCBA member communications and social media platforms
One opportunity to promote the partner's brand on CCBA's Facebook, LinkedIn, and Twitter pages
Annual Institutional membership in CCBA
Silver Corporate or Association Partner: $3,500 (up to 10)
CCBA Annual Conference sponsor benefits include…
Recognized as a conference sponsor at beginning of conference and on all conference materials including banners, table tents and digital program
Video commercial (15 seconds) produced by partner and approved by CCBA, aired during all conference general sessions
Complimentary conference registration for one with full participation in all conference events (including general sessions, workshops and receptions
Access to contact information of conference participants one week prior to the event
6-foot exhibit table w/electricity, etc during the entire conference
50-word company description and logo on conference website and mobile app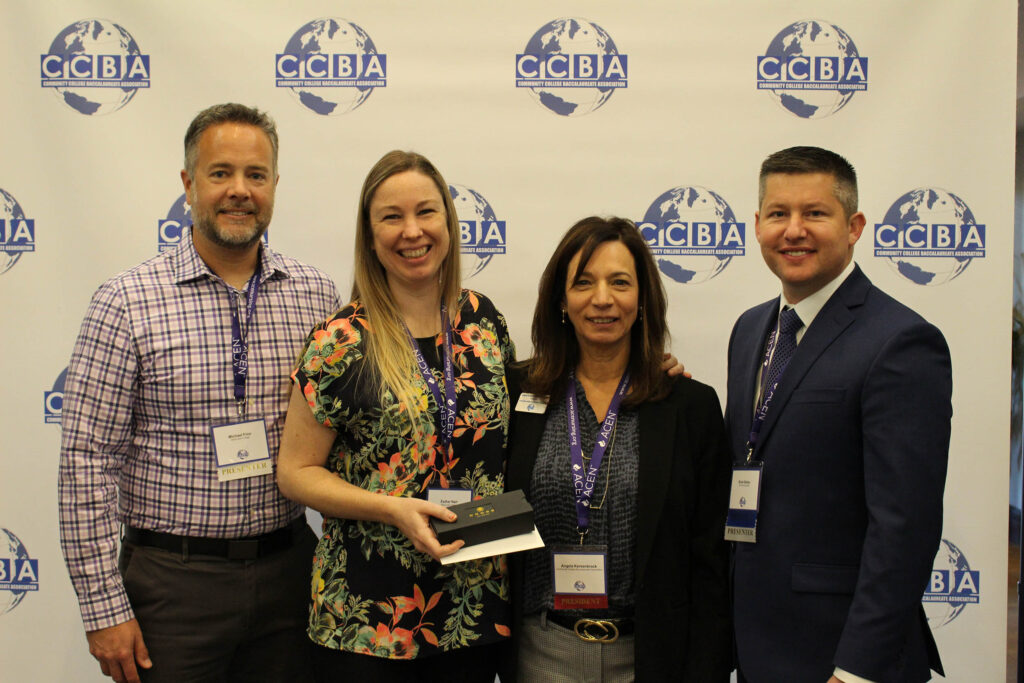 Additional benefits include…
Logo and link to your website on the CCBA website home page for one year
Announcement of partnership in CCBA member communications and social media platforms
One opportunity to promote the partner's brand on CCBA's Facebook, LinkedIn, and Twitter pages
Annual Institutional membership in CCBA