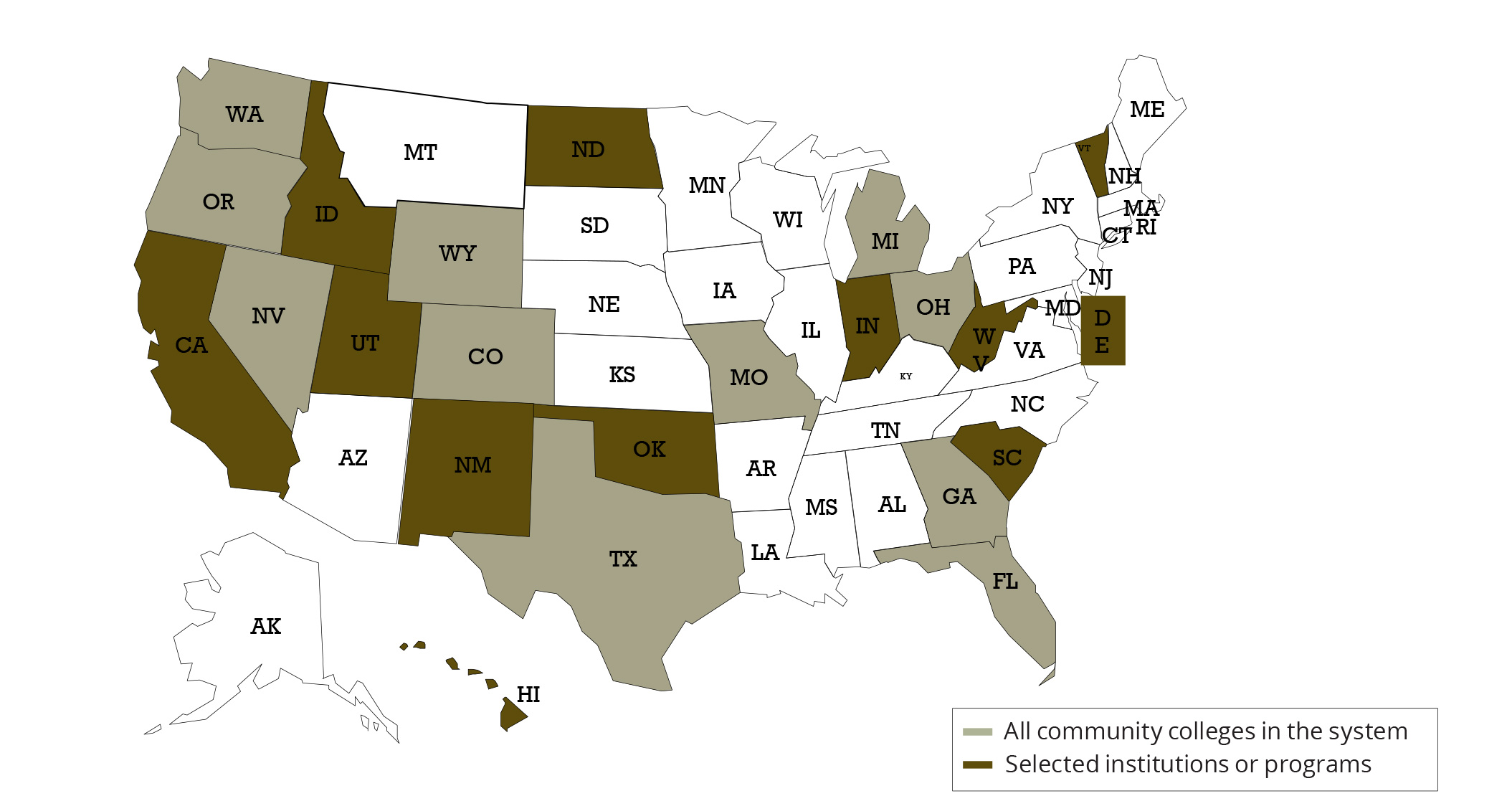 "Overall, the number of CCB states and institutions has gradually increased over time, with 23 states and 121 institutions now offering CCB degrees. In these states, at least one community or technical college is authorized to offer baccalaureates by legislative statute or administrative rule, and differences in CCB policy adoption and implementation can be seen between states where all community colleges are authorized to confer CCB and states in which only a few institutions or programs can do so. As CCB degrees continue expanding, differences in policy design and policy implementation linked to demographics, workforce needs, higher education conditions, and political pushback, which are specific to each state, may continue to influence future adoption. More research is needed on CCB degree authorization to inform policy implementation, and our team of researchers at CCRI and CESNA continue to engage in this important work."
Soler, M. C. (2019, November). Updating the national landscape: State adoption of community college baccalaureate degrees (New Baccalaureate Series, Data Note 3). Seattle, WA: Community College Research Initiatives, University of Washington. Retrieved from https://www.washington.edu/ccri/2019/11/18/datanote3-ccb/.
Community College Baccalaureate Programs By State
Full list of CCB by State.
Community College Baccalaureate programs are growing around the United States. Learn more about each state that offers a community college baccalaureate program.