Foundation Partners
CCBA Foundation Partners are organizations with missions and goals that closely align with that of the CCBA and who support the work of the CCBA through grants, gifts, project and conference support.
The CCBA is proud to partner with world-renowned foundations that invest in organizations and strategies that advance higher education, racial equity and economic mobility for the next generation.
ECMC Foundation is a Los Angeles-based, nationally focused foundation whose mission is to inspire and to facilitate improvements that affect educational outcomes—especially among underserved populations—through evidence-based innovation. It is one of several affiliates under the ECMC Group enterprise based in Minneapolis.
ECMC Foundation makes investments in two focus areas: College Success and Career Readiness; and uses a spectrum of funding structures, including strategic grantmaking and program-related investments, to invest in both nonprofit and for-profit ventures. Working with grantees, partners and peers, ECMC Foundation's vision is for all learners to unlock their fullest potential.
Learn more about ECMC Foundation by visiting www.ecmcfoundation.org and ECMC Group by visiting www.ecmcgroup.org.
Learn more about the ECMC Foundation Grant awarded to CCBA.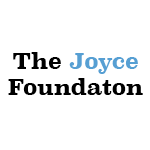 Foundation Partners, The Joyce Foundation (a nonpartisan private foundation), like the CCBA invests in and supports public policies and strategies designed to advance racial equity and economic mobility through convenient, affordable access to high quality education and jobs. This strategic alliance will allow the CCBA to enhance its reach, assist states developing community college baccalaureate programs and more widely disseminate best practices.
To learn more about The Joyce Foundation and its mission visit: joycefdn.org