The CCBA Pioneer Award is presented annually to an individual who has bravely and tenaciously served as a leader in improving access for community college graduates into baccalaureate education.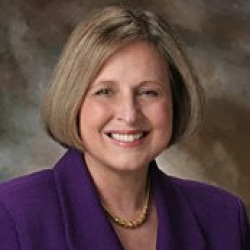 2020 CCBA Pioneer Award Winner
Jean Floten
Chancellor Emeritus, Western Governors University, Washington
Dr. Floten has more than 45 years of experience in higher education. She was the first chancellor of Western Governors University Washington. Prior to that, Dr. Floten served as a leader of Bellevue College for 22 years. There, she brought Bellevue College into the 21st Century as an early adopter of online learning and four-year degrees at community colleges.
She was awarded an Honorary Doctor of Letters by City University in 2006 and earned her Master of Science and Bachelor of Arts degrees from Portland State University. She has been named a "Woman of Influence" by the Puget Sound Business Journal, one of Seattle's "Most Influential People" by Seattle Magazine, and she earned the Puget Sound Association of Phi Beta Kappa's "Pathfinder Award." Dr. Floten currently serves as a senior consultant with Academic Search, Inc.
PAST PIONEER AWARD WINNERS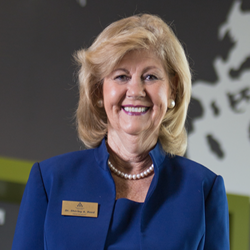 Dr. Shirley Reed MBA, Ed.D.
2019 Pioneer Award Winner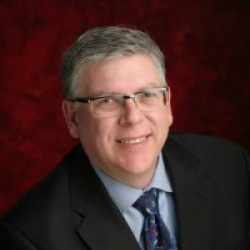 Dr. Malcolm Grothe
2018 Pioneer Award Winner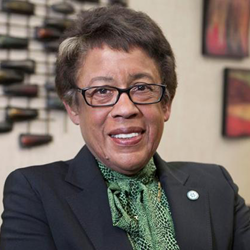 Constance Carroll
2017 Pioneer Award Winner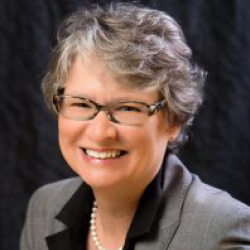 Debra Bragg
2016 Pioneer Award Winner
Al Lorenzo
2015 Pioneer Award Winner
Senator Marty Block
2014 Pioneer Award Winner
Dr. Jill Wakefield
2013 Pioneer Award Winner
Bruce MacKenzie
2012 Pioneer Award Winner
Belle Wheelan
2011 Pioneer Award Winner
Will Holcombe
2010 Pioneer Award Winner
Beth Hagan
2009 Pioneer Award Winner
Dahlia Repole
2008 Pioneer Award Winner
Linda Thor
2007 Pioneer Award Winner
Carl M. Kuttler, Jr
2006 Pioneer Award Winner
(co-winner)
Senator Don Sullivan
2006 Pioneer Award Winner
(co-winner)
Kenneth P. Walker
2005 Pioneer Award Winner
Jim Wright
2004 Pioneer Award Winner
Ronald K. Remington
2003 Pioneer Award Winner