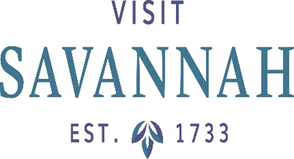 Located 15 miles from the Historic District, the Savannah Airport offers regular flights to more than 35 non-stop destinations. To help you plan your travel to CCBA Conference 2024, click here for the latest airline and flight schedule information.
Savannah Attractions & Excursion Suggestions
Savannah, Georgia is a charming Southern escape where art, period architecture, trendy boutiques and haunted stories are all set under a veil of Spanish moss. Savannah is a place where cuisine comes straight from the coast and cocktails are served at every meal. 
The Hyatt Regency Savannah's experienced concierge (912.238.1234, ext. 51) is available daily to help you schedule tours and excursions in and around the historic district while our partners at Visit Savannah offer endless resources for planning your stay. A few favorites include: 
Excursions
TROLLEY TOURS
Old Savannah Tours 912.234.8128

Old Town Trolley Tours of Savannah 912.233.0083
SPECIALTY & WALKING TOURS
Encryption Escape 912.424.5774 

Savannah Riverboat Cruise 912.232.6404 

Savannah Taste Experience 912.221.4439

The Freedom Trail Tour 912.398.2785
GHOST TOURS
6th Sense World Historic Ghost & Cemetery Tours 912.292.0960

Ghost City Tours 855.999.9026

Hearse Ghost Ride 912.695.1578

Ghost & Gravestones 866.955.1645
HISTORIC DISTRICT
Harper Fowlkes House 912.644.0179 

Davenport House Museum 912.236.8097 

Juliette Gordon Low Birthplace 912.233.4501 

Massie 

The Andrew Low House 912.233.1828 

Owens-Thomas House & Slave Quarters 912.790.8889 

Telfair Academy 912.790.8800 

Jepson Center For The Arts 912.790.8800 

Savannah History Museum 912.644.0179 

Georgia State Railroad Museum 912.644.0179 

American Prohibition Museum 912.220.1249 

Ships of the Sea Maritime Museum 912.232.1511
OUTLYING AREAS
Old Fort Jackson 912.644.0179 (President St.)

Tybee Island Marine Science Center 912.786.5917 

National Museum of the Mighty Eighth Air Force 912.988.1836 (Pooler)

Wormsloe State Historic Site 912.353.3023 (Skidaway Rd.)

Oatland Island Wildlife Center 912.395.1503 (Sandtown Rd.)

Pinpoint Heritage Museum 912.644.0179 (Skidaway)

Savannah Classic Car Museum 912.235.2347 (Lathrop Ave.)

Heritage Center 912.201.5070

Talk/Ghost Walk 912.233.3896
Restaurants
Coco & Moss – https://www.coconmoss.com/

The Gray – https://www.thegreymkt.com/

Sorry Charlie's Oyster Bar – https://www.sorrycharlies.com/

The Grove Savannah – https://www.thegrovesavannah.com/

Madame Butterfly – https://www.madamebutterflysavannah.com/

Garibaldie – https://garibaldisavannah.com/

Alligator Soul – https://alligatorsoul.com/

Vic's on the River – https://www.vicsontheriver.com/

The Olde Pink House – https://www.theoldepinkhouserestaurant.com/