CCBA'S 20TH ANNIVERSARY CONFERENCE 2020 RECAP
The CCBA celebrated its 20th annual national conference in Seattle, Washington, February 28 through March 1, 2020 at the Hyatt Regency Seattle with an impressive program of guest speakers, workshops and milestones… including a record-setting 200 community college advocates representing 21 states and two international institutions.
"These numbers not only speak volumes about the progress the CCBA is making in advancing the organization," says President Dr. Angela Kersenbrock, "but they also mean we are extending the reach of our mission and making a broader impact in re-defining the state of higher education by offering more students access to affordable, convenient baccalaureate degree programs and, ultimately, facilitating the close of the nation's racial, ethnic and economic gaps."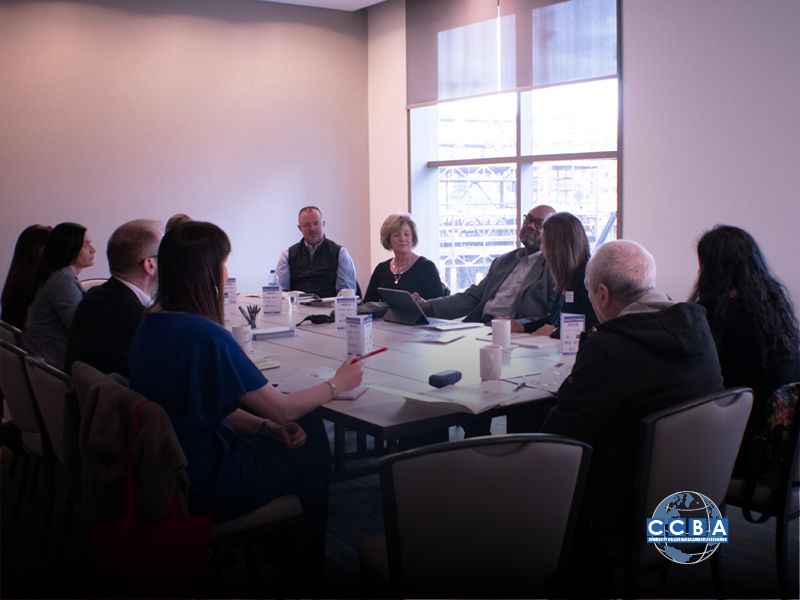 CCBA 20th ANNIVERSARY CONFERENCE GALLERY
2020 CONFERENCE SPONSORS & PARTNERS
THANK YOU TO OUR GENEROUS CONFERENCE SPONSORS & PARTNERS
STUDENT SCHOLAR AWARD WINNERS
Student Scholar: Joanne Jones
Meet Joanne Jones, a current bachelor's of science student in the Applied Behavioral Science program at Seattle Central College. Like many BAS students, Joanne is a first-generation college student and a 33-year-old mother of four, who has proven to be an extremely motivated and passionate learner with a deep commitment to her education. Joanne currently serves a Substance Use Disorder Counselor trainee and is working toward her full counseling license with plans to work with children in the foster care system, as well as juveniles to stop the prison pipeline.
Student Scholar: Sarah Baker
Meet Sarah Baker…Sarah earned her community college baccalaureate degree in international business in 2016 from North Seattle College. She is currently working on her master's degree in public administration at Seattle University. Sarah currently works as a program manager for Communities Rise, a local C3 organization that partners with law firms around Washington State to provide pro-bono business-transactional legal services to nonprofits and small businesses.