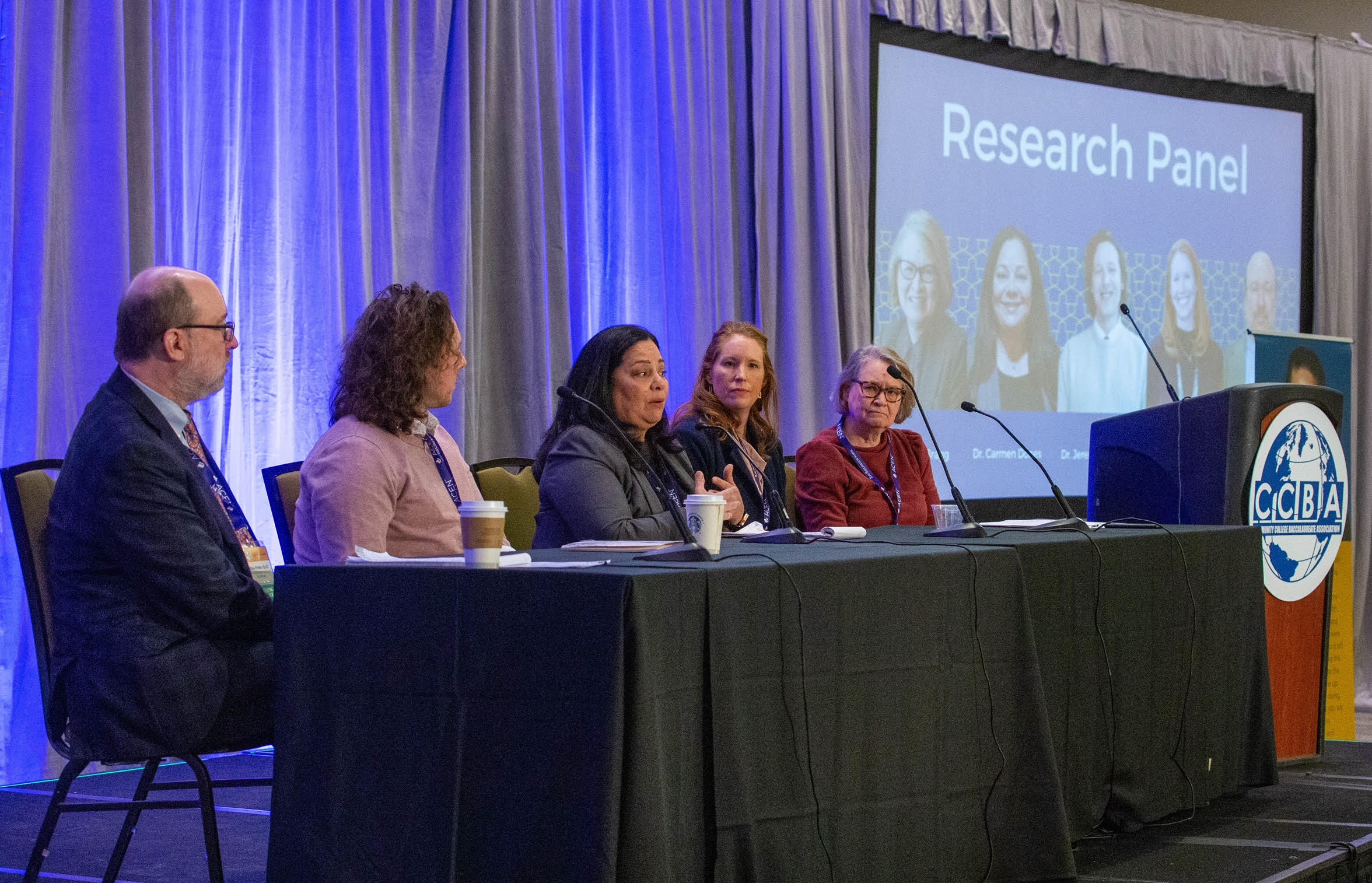 CCBA 2024 Pre-Conference: Applying Research to Create New Community College Baccalaureate Programs
Goals:
Review results of the latest CCB degrees research.
Learn about CCB legislation, degree adoption and scale-up.
Apply research findings on CCB degrees to your college and/or state.
Develop plans to integrate findings on CCB degrees into your college and/or state.
Tentative Agenda: Wednesday, February 14
9:30 – 9:45 AM: Coffee, Welcome and Introductions
9:45 – 10:30 AM: Highlights of CCBA's Research: The National Inventory and Quality Framework Projects
10:45 AM – Noon: New CCB Research Results for State and College Case-Making and Scale-up
Noon – 12:45 PM: Lunch & Small Group Q&A
12:45 – 1:20 PM: Insights from the Strada Research Advisory Group on CCB Research
1:20 – 1:50 PM: Small Group Sharing
1:50 – 2 PM: Closing