What Works For Adult Learners (2019)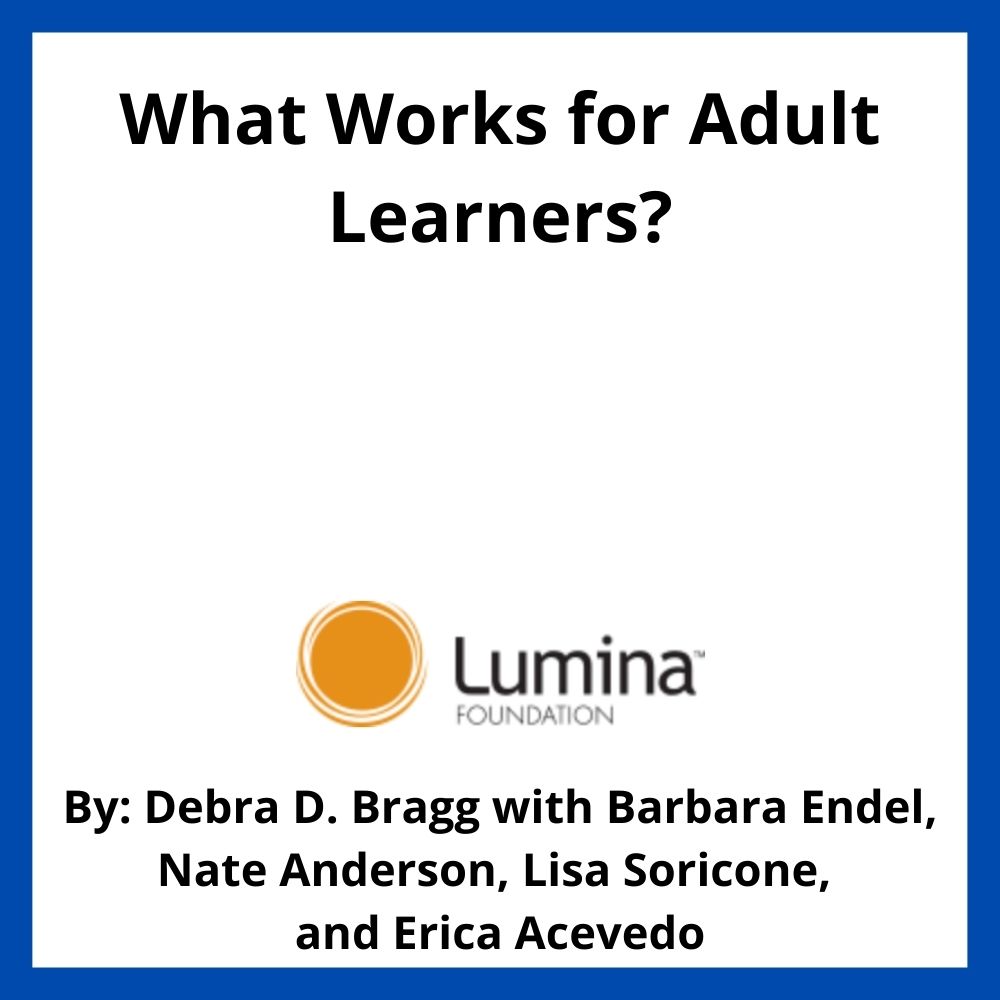 Abstract Summary:
Traditional education and training models are failing to equip many job seekers–especially people of color and individuals living in low-income communities in urban and rural areas–with the skills and experience they need to succeed in today's workforce. This report is about combining the best evidence, practices, and policies to drive a broader systems reform agenda for what works for adult learners and trying to improve the persistently low rates at which adults transition into postsecondary credentials and better jobs. It is about finding scalable solutions to help the millions of adult learners who need pathways to economic opportunity. Analyzing the results of career pathway program evaluation studies is essential to understanding how to make wise investments and increase their impact in the future. This project began by identifying large-scale career pathway initiatives that had commissioned rigorous evaluation studies. An initial group of more than 30 reports was ultimately narrowed to 16 studies. Jobs for the Future (JFF) researchers and colleagues from other leading organizations reviewed the evidence from programs that enrolled diverse adult learner populations from 2010 to 2017. The first section of this brief describes the core elements of career pathway programs and systems. The remainder of the report presents the research results, conclusions, and recommendations. Appendix A contains a full methodology, including contributors to the research project. Appendix B contains lists of the 16 studies broken down by these focus areas: pathway entry, integrated training, and career progression. 
Review The Full Research Document Here
Bragg, D. D., Endel, B., Anderson, N., Soricone, L., & Acevedo, E. (2019). What works for adult learners. Jobs for the Future.