FREE WEBINAR EVENT: Employer Partnerships Essential to High-Quality CCB Programs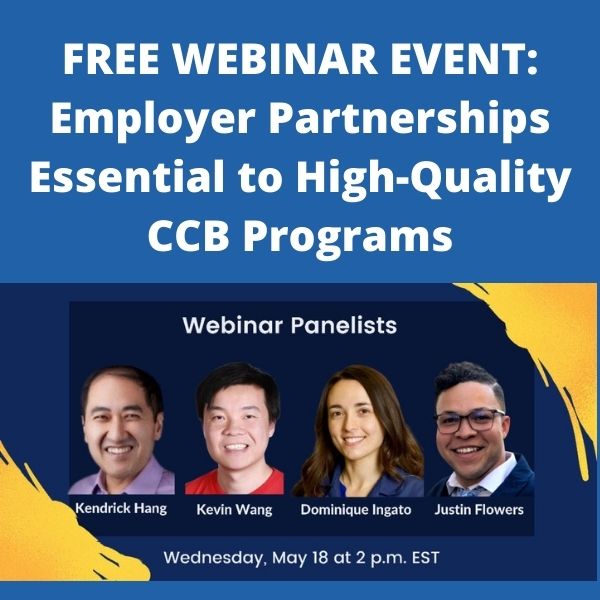 How do we build and implement community college baccalaureate programs that have strong employer and industry partnerships?
Moderated by CCB researcher Tim Harmon, president of Workforce Enterprise Services, this webinar will explore employer partnerships as an important element of effective CCB programs. Our panelists will highlight the promising practices of two programs: the Bachelor of Science in Biomanufacturing at MiraCosta Community College in California, and the Bachelor of Applied Science in Software Development at Green River College in Washington. The principles discussed are applicable to all program areas.
Webinar brought to you by the CCBA with the support of the ECMC Foundation.
Wednesday, May 18 at 2 pm EST