May 2022 – CCBA Newsletter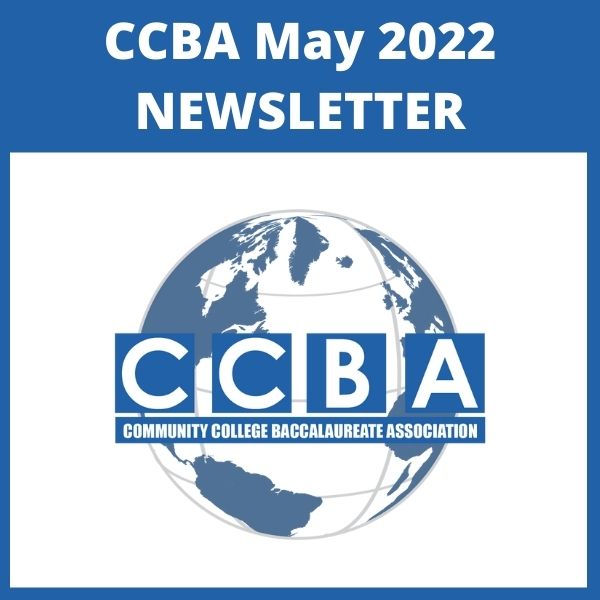 CCBA Institute Webinar Series Presents:
Employer Partnerships Essential to High-Quality CCB Programs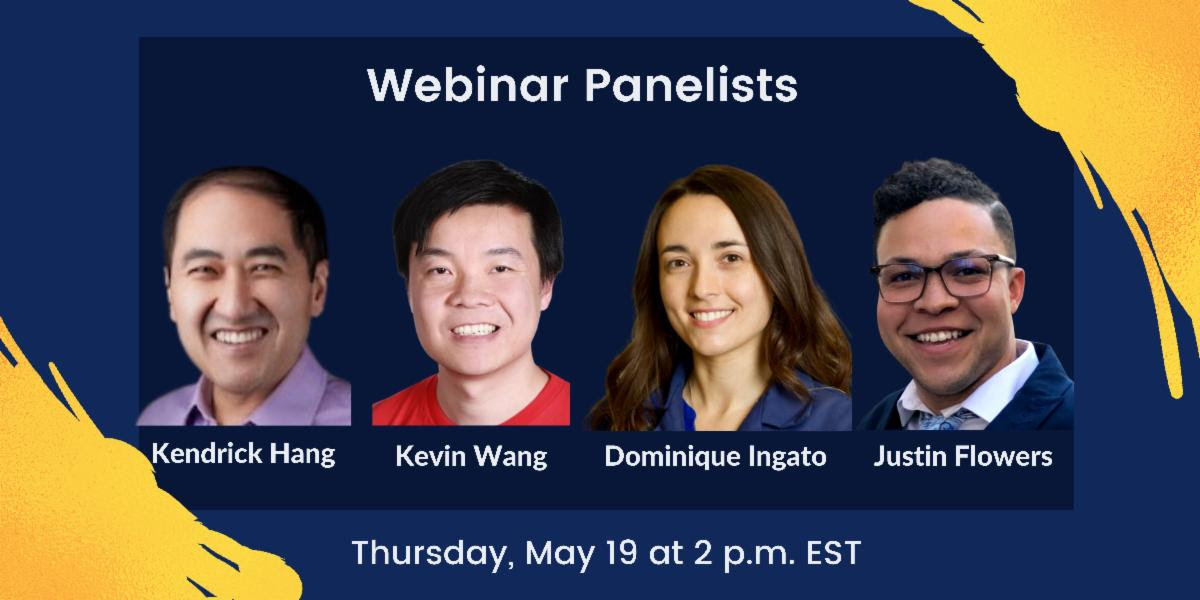 How do we build and implement community college baccalaureate programs that have strong employer and industry partnerships? 
Moderated by CCB researcher Tim Harmon, president of Workforce Enterprise Services, this webinar will explore employer partnerships as an important element of effective CCB programs. Our panelists will highlight the promising practices of two programs: the Bachelor of Science in Biomanufacturing at MiraCosta Community College in California, and the Bachelor of Applied Science in Software Development at Green River College in Washington. The principles discussed are applicable to all program areas.
Webinar brought to you by the CCBA with the support of the ECMC Foundation.
And mark your calendar for Thursday, June 9 at 2 pm EST
for the next webinar in this series.
Maximize Your CCBA Membership!
Are you and your college maximizing your CCBA membership?
Did you know CCBA institutional memberships include ALL faculty and staff at your college? If your campus colleagues have not joined our mailing list, please encourage them to subscribe to gain access to the latest CCBA news, CCB research and invitations to our continuing education and networking events!
Did you know CCBA offers continuing education opportunities via free webinars that focus on promising practices from colleges and colleagues across the nation. Our schedule and replays are available here!
Did you know CCBA (and a team of nationally-recognized CCB researchers, with the support of the ECMC Foundation) created the first and only national inventory of CCB programs?! This resource and data tool is designed to help you connect to CCB colleagues across the nation with experience designing, implementing and maintaining programs in your fields of study.
Did you know CCBA will host its 2023 annual conference in beautiful Palm Springs, CA?! Mark your calendar now for February 15-17, 2023 when we will gather to share a promising practices, research and practical tools to get you started on your CCB journey or help you expand your program offerings to meet the needs of your local workforce. Most importantly, you'll gain exclusive access to the nation's top CCB experts and advisors!
CCB Colleagues Earn National Recognition
The $1 million Aspen Prize for Community College Excellence, awarded every two years, is the nation's signature recognition for community colleges. It celebrates excellence, advances a focus on equitable student success, and stimulates replication of effective culture and practice. This year, seven community college baccalaureate conferring colleges were recognized as semifinalists. READ MORE…
Congratulations to CCBA Board Member Dr. Constance Carroll, California Community College Baccalaureate Association president and CEO, and Dr. Gerardo E. de los Santos, director for community college partnerships at Western Governors University and a CCBA strategic education partner for earning 2022 AACC Leadership Awards while also being inducted into the newly created AACC Hall of Fame. READ MORE…
Congratulations to our community college colleagues who are proving we are making meaningful, measurable progress across the nation!