Pioneering the Community College Baccalaureate in California The Experience of West Los Angeles College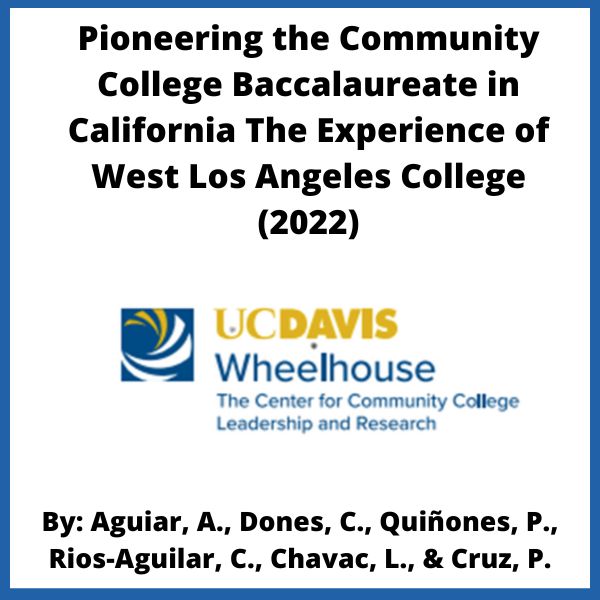 Abstract Summary:
Not available.
Review The Full Research Document Here
Aguiar, A., Dones, C., Quiñones, P., Rios-Aguilar, C., Chavac, L., & Cruz, P. (August 2022). Pioneering the community college baccalaureate in California. The experience of West Los Angeles College. UC Davis Wheelhouse. The Center for Community College Leadership and Research. 7(2).