Spending at Baccalaureate-Granting Community Colleges: A Focus on Institutional Aid.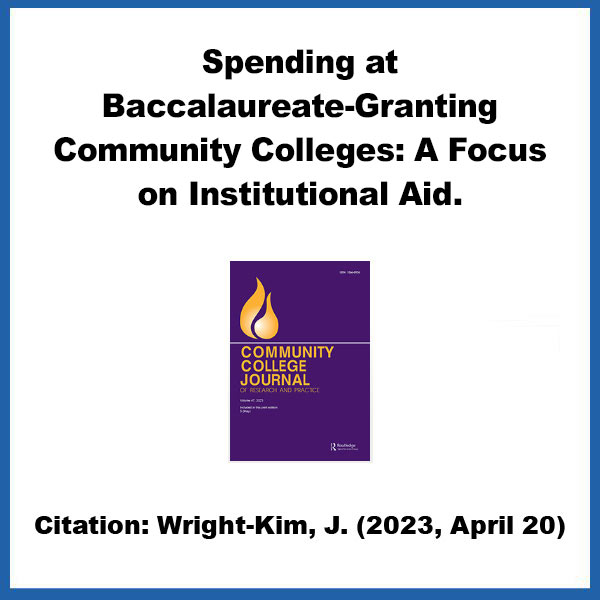 Abstract Summary:
Community college baccalaureates (CCBs) provide an affordable pathway to baccalaureate-level education but increasing tuition rates present a potential financial barrier for students. Institutional aid as a cost-constraining mechanism has historically been less utilized in the 2-year sector when compared to traditional 4-year institutions. Yet, resource dependence theory and tuition discounting literature suggest amidst growth into 4-year institutions, community colleges may leverage institutional aid to address affordability concerns. Utilizing IPEDS data spanning 1999 to 2018 and leveraging a generalized difference-in-difference technique, this study explores the relationship between CCB adoption and institutional aid policy. Results suggest no distinct shifts in approaches to institutional aid after CCB adoption. Implications for practitioners and future research are discussed.
Link to Full Research Document URL
Citation: Wright-Kim, J. (2023, April 20). Spending at baccalaureate-granting community colleges: A focus on institutional aid. Community College Journal of Research and Practice.