With the support of the ECMC Foundation Grant, the CCBA set the standard for community college baccalaureate (CCB) degree development and implementation by partnering with a nationally-renowned team of researchers, including Dr. Debra Bragg of Bragg and Associates to:
1.) Identify all CCB degree programs in the United States to create a national CCB program inventory.
2.) Collect promising practices that are linked to high-quality CCB degree programs, and
3.) Disseminate and promote current information on CCB degrees to help scale-up high-quality programs and practices.
Projects with a Purpose
These projects will help facilitate the development and expansion of high-quality and high-value community college baccalaureate degrees across the nation by sharing broadly established programs and best practices.
"We are excited about the opportunity CCB degrees hold for individuals pursuing career advancement after earning sub-baccalaureate career and technical education credentials and employers seeking a prepared and diverse workforce," shared Jennifer Zeisler, senior program director of Career Readiness at ECMC Foundation. "The CCBA team is well-positioned to build awareness of CCB degrees and provide guidance to state leaders and college administrations during this time of fast growth."
ECMC Foundation is a Los Angeles-based, nationally focused foundation whose mission is to inspire and to facilitate improvements that affect educational outcomes—especially among underserved populations—through evidence-based innovation. It is one of several affiliates under the ECMC Group enterprise based in Minneapolis.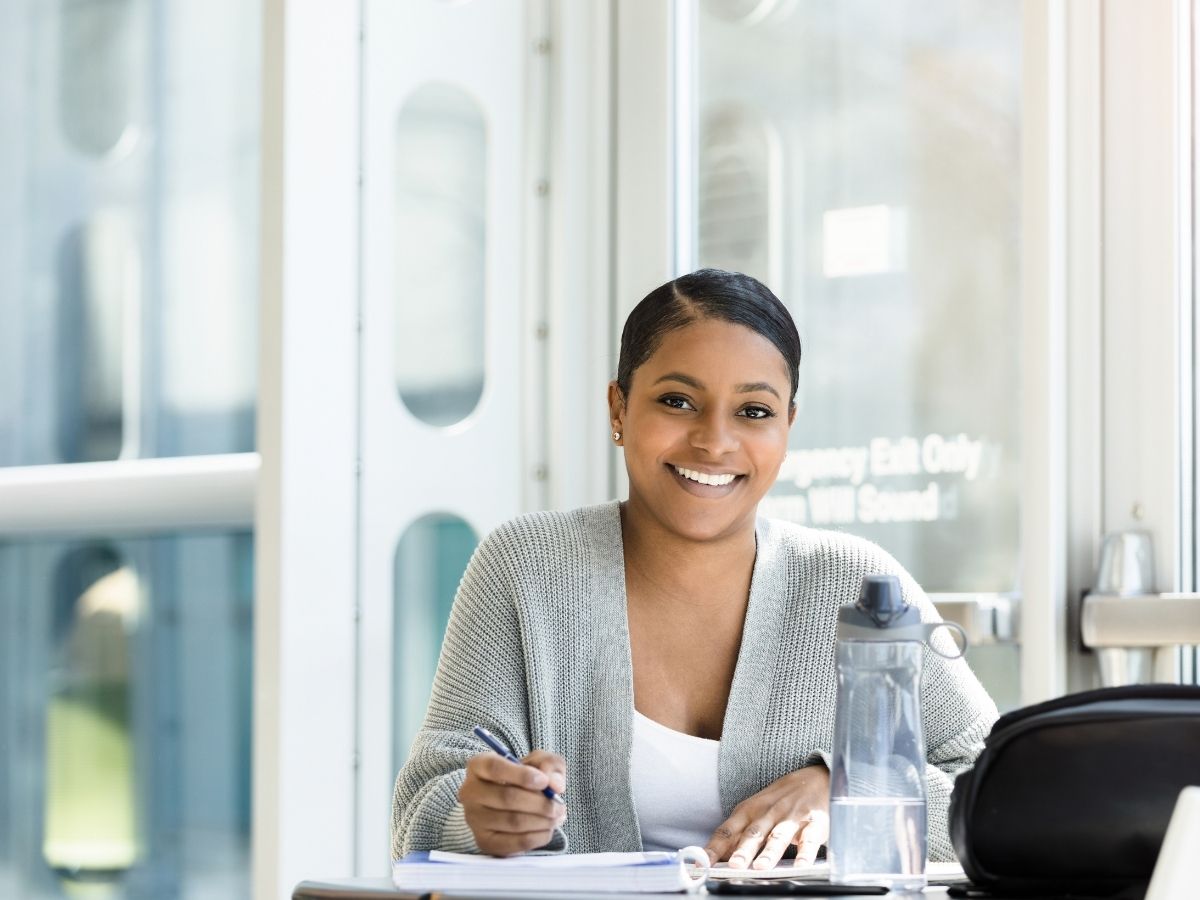 ECMC Foundation makes investments in two focus areas: College Success and Career Readiness; and uses a spectrum of funding structures, including strategic grantmaking and program-related investments, to invest in both nonprofit and for-profit ventures. Working with grantees, partners and peers, ECMC Foundation's vision is for all learners to unlock their fullest potential.
Learn more about ECMC Foundation by visiting www.ecmcfoundation.org.
| | | |
| --- | --- | --- |
| Name | Division | College |
| Ann Hubbard | Dean Health Science | Indian River State College |
| Carmen Dones | Dean, Business & Health Sciences, Academic Affairs | West Los Angeles College |
| Cheryl Cicotti | AVP Business, Health and Public Safety | Seminole State College |
| Kendrick Hang | Instructor, Software Development | Green River College |
| Kevin Peek | Faculty | South Texas College |
| Landon Pirius | Vice Chancellor Academic & Student Affairs | Colorado Community College System |
| Marcus Prevot | Community Paramedic | Seminole State College |
| Marguerite Cotto | Vice President (retiring spring 2021) | Northwestern Michigan College |
| Nancy M. Zarazúa | Project Manager, OIRE&SP | South Texas College |
| Rebecca Woulfe | Vice President Academic Affairs | Front Range Community College |
| Richard N. Woodfield, Jr. | Chief Academic Officer | Ohio Association of Community Colleges |
| Steve Pruitt | Director, Graduate and Online Admission | Lynn University |
| Sunaina Virendra | Faculty & BAS -AM Program Chair | Skagit Valley College |
| Shanon Reedy, M.S. | Principal Program Manager | Bellevue College |
ECMC Foundation Grant Updates
WEBINAR SERIES: CCBA Partners with ECMC Foundation to Promote Baccalaureate Pathways to Create a More Equitable Future - July 2021
Join CCBA Chair Mike Hansen, President Dr. Angela Kersenbrock; Dr. Debra Bragg, President, Bragg & Associates, Inc.; and Rosario Torres, Program Officer for Career Readiness at ECMC Foundation, Wednesday, July 14 at 2 pm to learn how these projects will facilitate the development and expansion of high-value CCB degrees across the nation.
FREE WEBINAR EVENT: Community College Baccalaureate Expansion: A Panel Discussion
What, Why and How
On Monday, September 27 at 2 pm (EST), we hosted an interactive conversation to discuss what strategies each state employed to achieve legislative approval, why program expansion was considered important, how additional CCBs will address critical workforce needs and the outcomes they anticipate.
With higher education innovators:
Jamilyn Hinton Penn, Ed.D., Director of Transfer Education Washington State Board for Community and Technical Colleges
Landon Pirius, Ph.D., Vice Chancellor Academic & Student Affairs Colorado Community College System
Richard Woodfield, Ph.D., Chief Academic Officer Ohio Association of Community Colleges
FREE WEBINAR EVENT: Mapping the Community College Baccalaureate: Policy, Programs and Institutions
As more states begin to open the door for community college baccalaureates, New America and a national team of CCB researchers have been exploring:
What types of community colleges have CCB programs available?
What areas of study are most common?
How many CCB programs are there?
After nearly a year of data collection and analysis, new data on CCB-conferring institutions and programs will help researchers, policymakers, and college leaders begin answering key questions about the role CCBs are playing in baccalaureate degree access across the country.
Join CCB scholars as they review a new inventory of community college baccalaureate programs and the implications for the field.
FREE WEBINAR EVENT: California's CCB Journey: A Panel Discussion
Meet the Higher Education Trailblazers that Set the Stage for this Historic Milestone
On October 6, 2021, following a decade of advocacy, California Governor Gavin Newsom signed into law AB 927, making 15 community college baccalaureate pilot programs permanent and extending the opportunity to all of the state's community colleges.
Join us for a powerful conversation focused on California's CCB history, current data, and the degree expansion process, featuring the women who played an integral role in this historic milestone:
Thursday, January 20 at 2 pm EST
FREE WEBINAR EVENT: CCB Voices: A Conversation with Graduates and Students
Regional public universities and private for-profit institutions already offer baccalaureate degrees. Why should community colleges also offer bachelor's programs? To explore this question we listened to the inspiring stories of the beneficiaries of the community college baccalaureate movement: CCB graduates and students.
Moderated by University of Washington Senior Research Scientist Dr. Elizabeth Meza (read her latest New America research brief), our panel of community college baccalaureate graduates and students discussed why they enrolled in a community college to earn a bachelor's degree and the personal and professional impact the programs provided them as adult, "non-traditional" students.
Thursday, March 24 at 2 pm EST
FREE WEBINAR EVENT: Employer Partnerships Essential to High-Quality CCB Programs
How do we build and implement community college baccalaureate programs that have strong employer and industry partnerships?
Moderated by CCB researcher Tim Harmon, president of Workforce Enterprise Services, this webinar will explore employer partnerships as an important element of effective CCB programs. Our panelists will highlight the promising practices of two programs: the Bachelor of Science in Biomanufacturing at MiraCosta Community College in California, and the Bachelor of Applied Science in Software Development at Green River College in Washington. The principles discussed are applicable to all program areas.
Webinar brought to you by the CCBA with the support of the ECMC Foundation.
Wednesday, May 18 at 2 pm EST
FREE WEBINAR EVENT: Lessons from the Field: Scaling Up Student-Centered CCB Programs
What practices contribute to student success in Community College Baccalaureate (CCB) programs?
Led by Moderator Dr. Angela Kersenbrock, president of CCBA, this free webinar will include the results of a national study of promising practices funded by the ECMC Foundation. Rosario Torres, program officer at ECMC Foundation, will discuss the importance of promising practices and researchers Dr. Debra Bragg, president of Bragg & Associates, and Tim Harmon, president of Workforce Enterprise Services, will share recent research findings and lessons learned.
David Sanders, president of Malcolm X College (Chicago) and Dr. Vicky Wood, president of Washington State Community College (Ohio) will also join us for a conversation about their plans and aspirations for growing student-centered CCB programs.
This webinar is brought to you by the CCBA with support of the ECMC Foundation.
Thursday, June 9 at 2 pm EST