Mapping the Community College Baccalaureate (2021)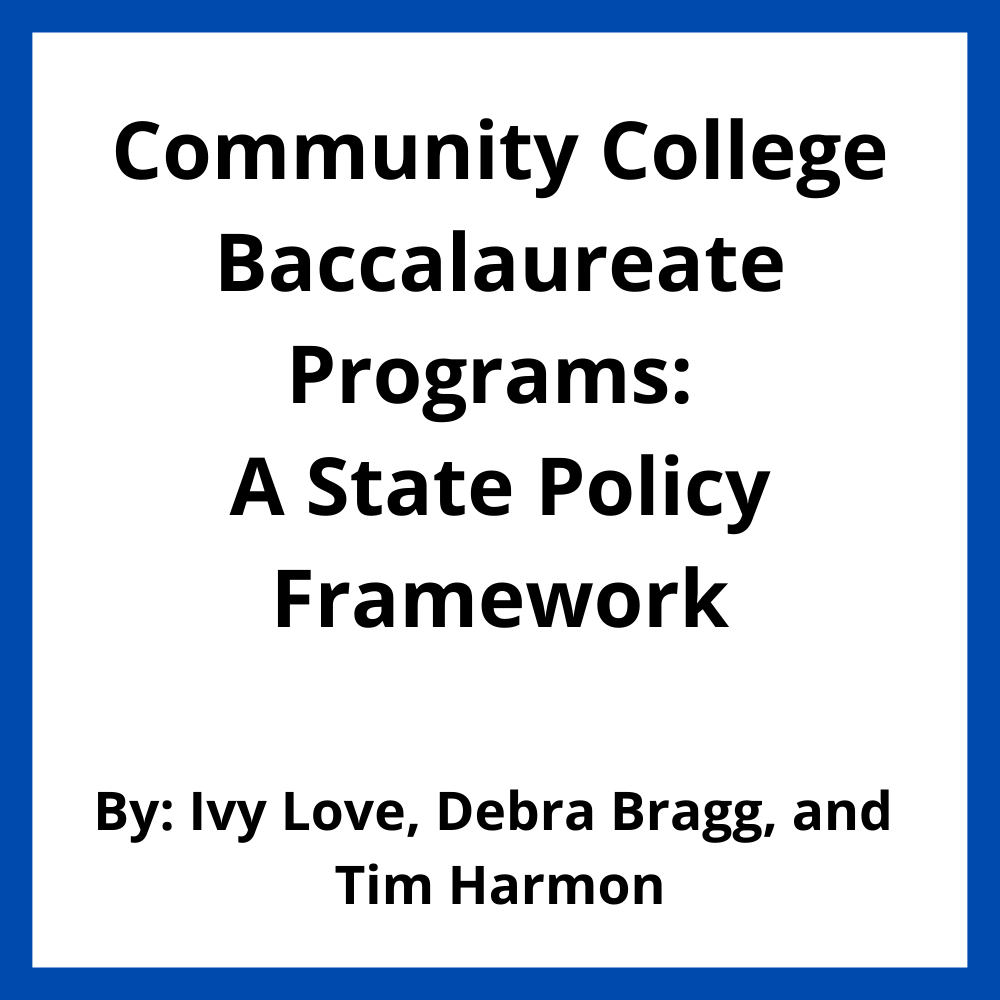 Abstract Summary:
A national data set detailing the number and geographical location of community college baccalaureates offered, types of degrees, and programs of study programs, is presented.  The institutional characteristics of the degree granting organization are described.
Review the Full Research Document Here
Love, I., Bragg, D., & Harmon, T. (2021). Mapping the community college baccalaureate.  An inventory of the institutes and programs comprising the current landscape. New America.