Access Colleges/Universities as Antagonists and Allies in Conferring Baccalaureate Degrees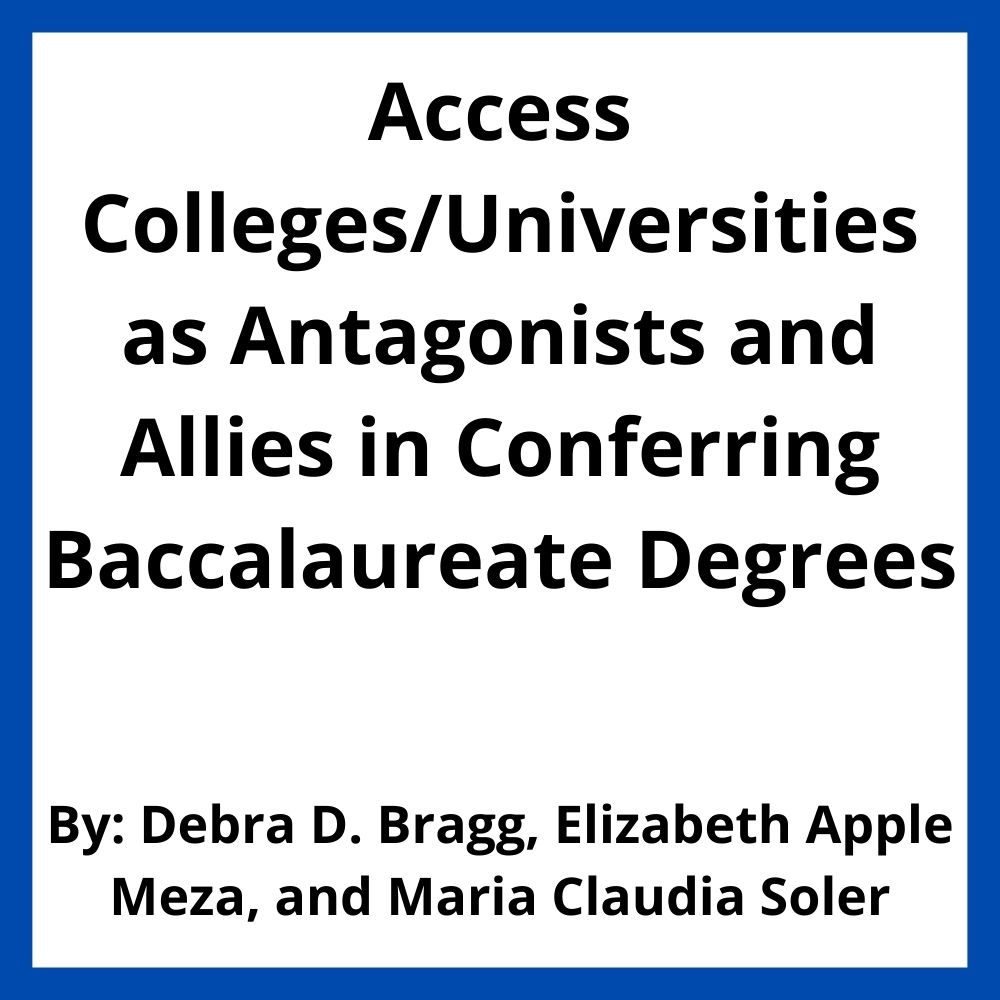 Abstract Summary:
Using Washington to study student employment outcomes, this chapter examines tensions between community colleges and universities on the value of CCB-degree programs. Findings of new research show CCB graduates exceed the labor market outcomes of university graduates in similar programs one year after graduation, with the two groups demonstrating comparable outcomes at the three-year post-bacc mark. While more research is needed, these findings challenge claims that CCB graduates cannot possibly secure as favorable jobs and wages as their university bachelor's counterparts. 
Review The Full Research Document Here
Bragg, D. D., Meza, E. A., & Soler, M. C. (2021). Access colleges/universities as antagonists and allies in conferring baccalaureate degrees. In G. Crisp, K. R. McClure & C. M. Orphan (eds.), Unlocking Opportunity through Broadly Accessible Institutions, 1.