Community College Baccalaureate Programs: A State Policy Framework (2020)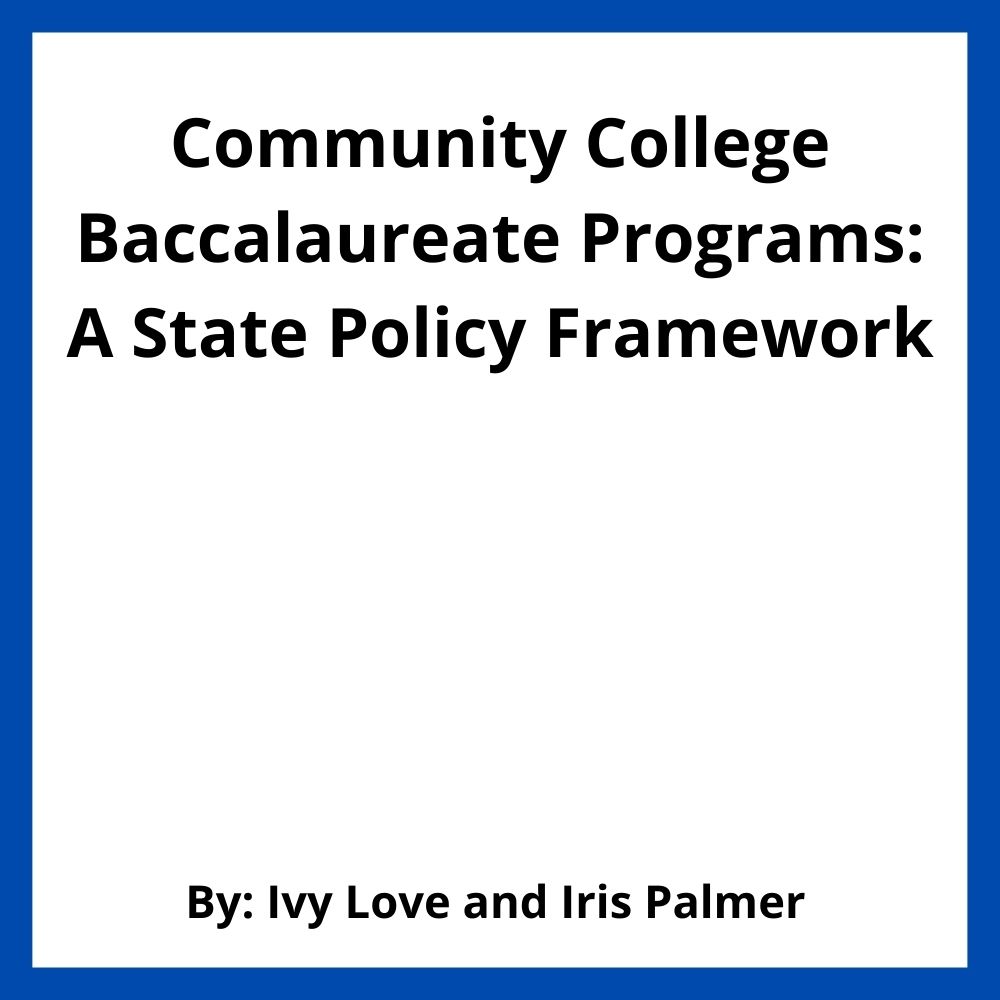 Abstract Summary: 
The process of implementing baccalaureate degrees at community colleges through the review of state procedures who currently offer the bachelor's degree.  The topics of legislation, funding, program approval, and policy alignment are reviewed, and recommendations suggested for future degree development.
Review The Full Research Document Here
Love, I., Palmer, I., & Center on Education and Skills at New America (CESNA). (2020). Community college baccalaureate programs: State policy framework. New America.