FREE WEBINAR EVENT: CCB Voices: A Conversation with Graduates and Students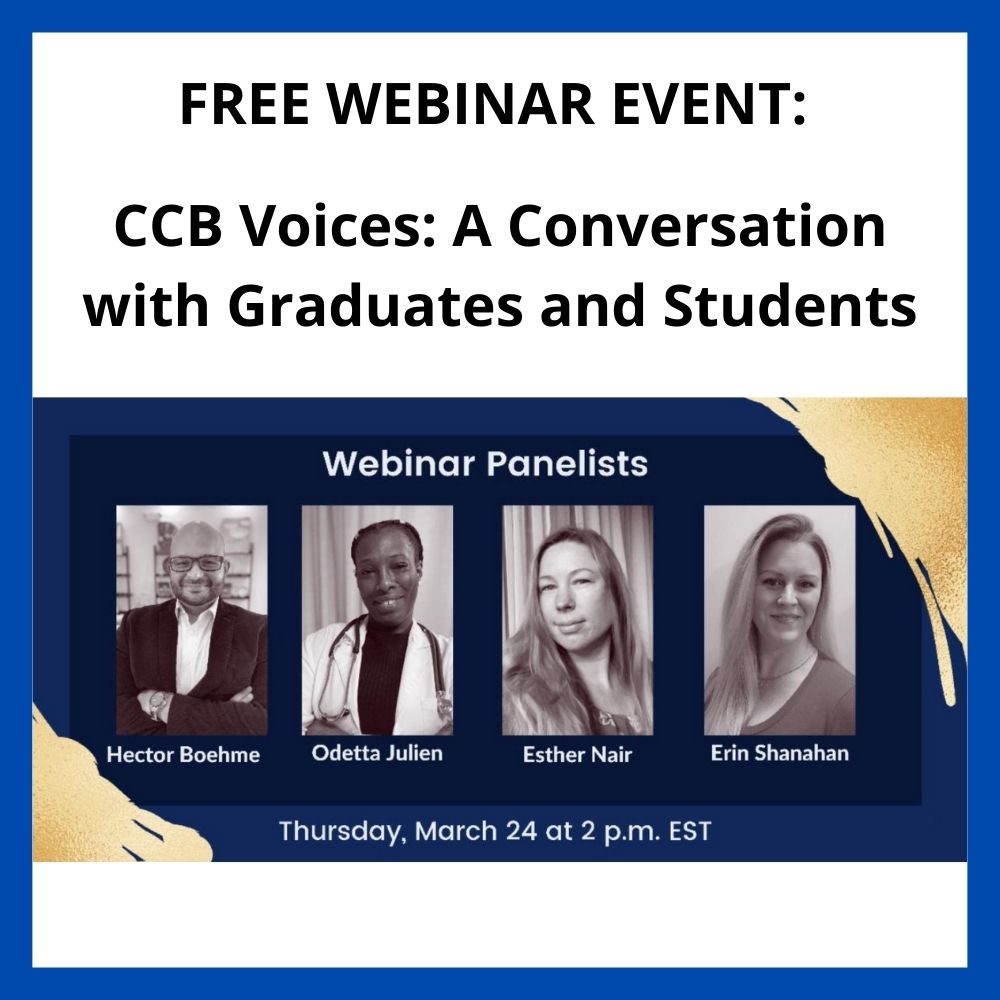 Regional public universities and private for-profit institutions already offer baccalaureate degrees. Why should community colleges also offer bachelor's programs? To explore this question we listened to inspiring stories of the beneficiaries of the community college baccalaureate movement: CCB graduates and students.
Moderated by University of Washington Senior Research Scientist Dr. Elizabeth Meza (read her latest New America research brief), our panel of community college baccalaureate graduates and students discussed why they enrolled in a community college to earn a bachelor's degree and the personal and professional impact the programs provided them as adult, "non-traditional" students.
Webinar brought to you by the CCBA with the support of the ECMC Foundation.
This webinar took place on Thursday, March 24 at 2 pm EST.