The Community College Baccalaureate: Experiences of Faculty Members and Currently Enrolled Students (2022)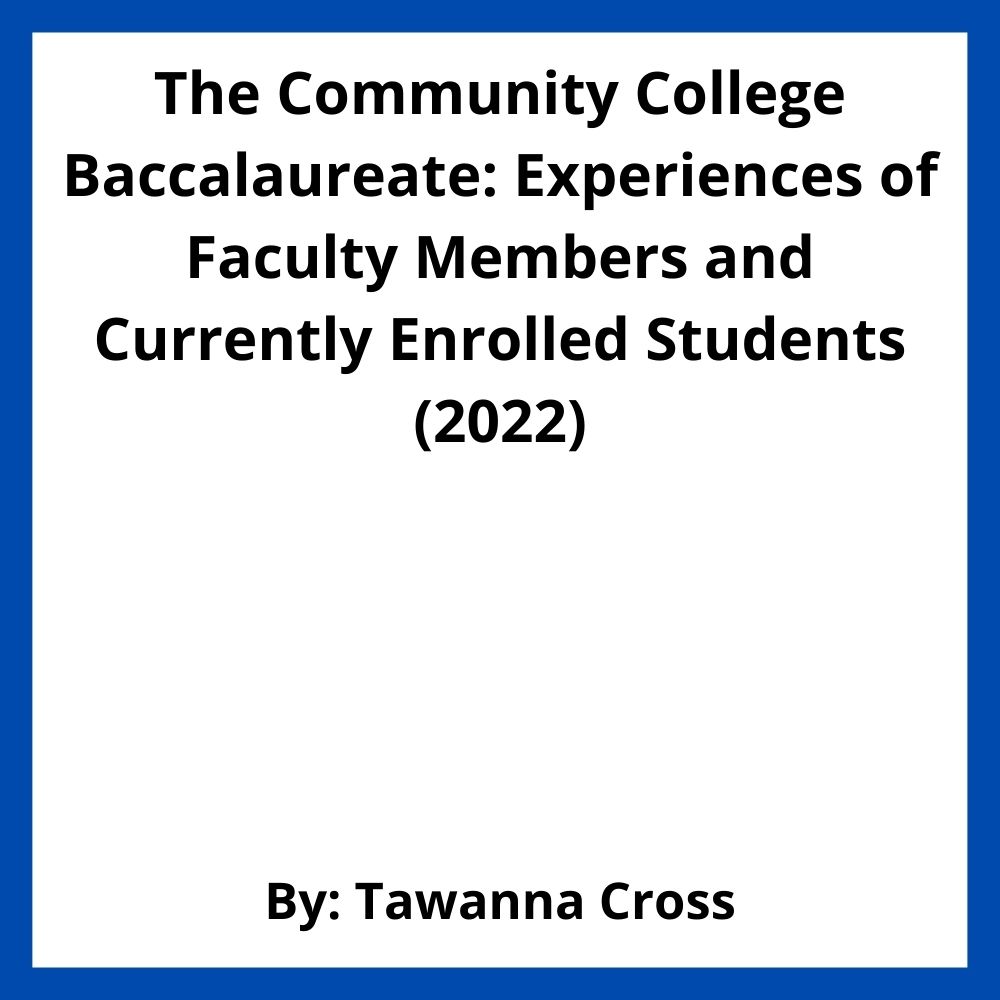 Abstract Summary: 
The community college baccalaureate (CCB) is a phenomenon that continues to gain momentum in community colleges across the U.S. Much of the literature review pertaining to the CCB is centered on policy, employers, advisors, graduates, and workforce demand (Jenke, 2020; Brennan, 2018; Fulton, 2020). For many years, CCB programs have undergone several changes due to economic needs, community needs, and changing and evolving workforces. These changes are reasons the CCB continues to evolve as well. Due to the evolution of the CCB, a qualitative case study was chosen to highlight the experiences of faculty members and students of the CCB program at South Texas College (STC). The participants were affiliated with at least one of the four bachelor's programs at STC. Three of the programs fall under Bachelor of Applied Technology (BAT) and one of the programs fall under the Bachelor of Applied Science (BAS). The significance of faculty members and student experiences of CCB programs may help to improve the mission of institutions and develop more and stronger programs that meet student demand, industry demand, and faculty demand to close loops and build stronger communities and workforces.
Review The Full Research Document Here
Cross, T. (2022). The community college baccalaureate: Experiences of faculty members and currently enrolled students. [Doctoral dissertation, South University]. ProQuest Dissertations and Theses Global.