Community College Baccalaureate Association Celebrates Record Growth During 2023 National Conference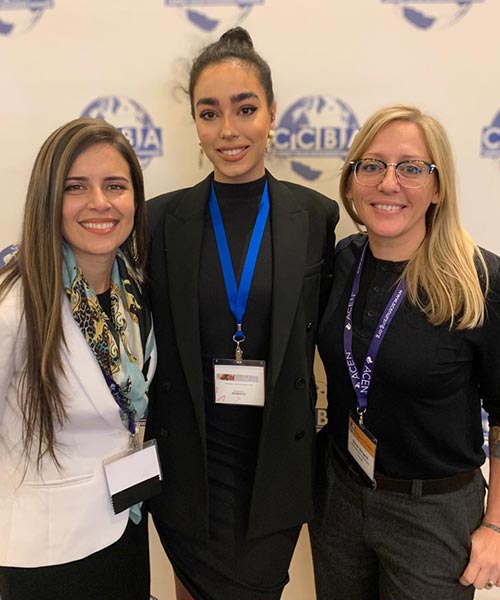 ORLANDO, Fla. (February 27, 2023) – As community colleges continue to earn national recognition for delivering accessible, affordable, family-sustaining career pathways, the Community College Baccalaureate Association (CCBA) convened this month more than 300 higher education leaders from across the nation to Imagine the Possibilities during its annual national conference.
During the record-attendance event, Rosario Torres, program officer with ECMC Foundation announced the CCBA has been awarded a $500,000 grant to further its work with Bragg & Associates to scale up community college baccalaureate (CCB) degrees – currently available in 25 states – across the country. 
Additionally, Ascendium Education Group Senior Program Officers Sue Cui and Carolynn Lee announced a $50,000 gift to support the CCBA's work to research a national, standardized "quality framework" that will become a template design for future community college baccalaureate programs. 
"CCBA is the only organization in the nation dedicated to promoting bachelor's degrees conferred by community colleges as a means of increasing baccalaureate attainment while closing racial, ethnic, and income gaps," says CCBA President Dr. Angela Kersenbrock. "With Ascendium's funding and ECMC's second year of generous support, we will continue to explore promising practices as we advance the CCB movement to expand access to affordable community college baccalaureate degrees."
The 2023 CCBA Conference, which took place at the Westin Rancho Mirage in Palm Springs, CA, also featured annual highlights including: 
Recognition of the

2023 Pioneer Award

honoree, Dr. Jan Yoshiwara, former executive director for the

Washington State Board for Community and Technical Colleges

. The award is presented annually to an individual who has "bravely and tenaciously served as a leader in improving access for community college graduates into baccalaureate programs."

Presentation of the 2023 Student Scholarship Awards. The $1000 scholarships are funded by the CCBA Board of Directors and honor academic excellence in those seeking a community college baccalaureate degree. Three students were awarded scholarships this year: Olga Navarro from

South Texas College

, Niloufar Massrour from

MiraCosta College

and Sarah Sergent from

Northwestern Michigan College

.
"We are proud to recognize the achievements of these outstanding community college baccalaureate scholars. The baccalaureate programs these women have had the opportunity to enjoy are a direct result of the work the CCBA and its members have invested into the nation's higher education system over the past 22 years," Kersenbrock says. "They, along with thousands of others, may not have had access to advanced degrees if not for the efforts of their local community college. The CCBA and its members look forward to continuing to re-define higher education to benefit the next generation of degree-seeking adult working learners."
The 2024 CCBA Conference will take place in Savannah, GA, Feb. 14-16, 2024. 
ABOUT CCBA
Since 1999, the Community College Baccalaureate Association (CCBA) has been the nation's only organization dedicated to promoting baccalaureate degrees on community college campuses as a means of closing racial, ethnic, and economic gaps by providing its members access to research data and strategic guidance as they develop and implement their baccalaureate degree programs.