October 2021 – CCBA Newsletter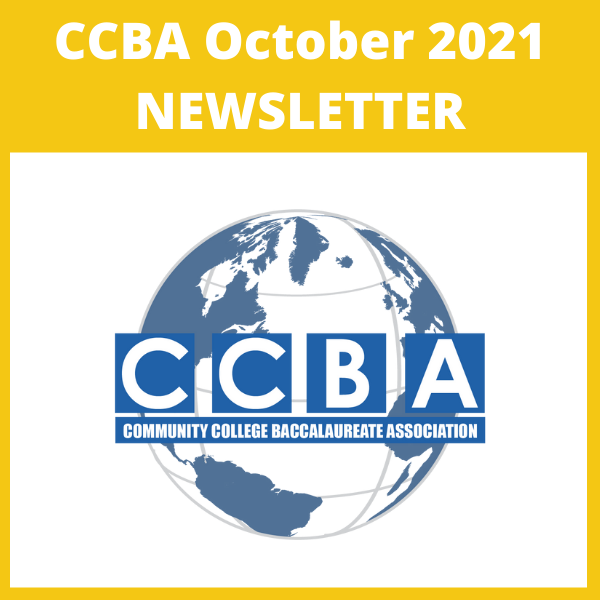 Conference 2022 Call for Proposals Now Open!
We want your Promising Practices in:
Access & Equity
Accreditation
Budgeting
Coalition Building to Serve Students
Innovations
Outcomes
Program Development
Program Evaluation/Accountability
Submit your presentation proposal today and register to take advantage of our early bird rates and claim your seat in beautiful Tucson!
---
CCB History Made in California!

How does AB 927 impact CA colleges?
The 15 CCB pilot programs will now become permanent, with the "sunset" provision eliminated from legislation.
All of California's 116 community colleges will be able to apply for bachelor's degree programs through a process to be developed by the California Community Colleges Chancellor's Office in two application periods of 15 proposals maximum, not to exceed 30 new baccalaureate programs each year.
A consultation process will be implemented to ensure good communication among the California Community Colleges, the CSU, and the UC, as well as information provided to the independent universities.
To ensure fidelity to the traditional community college mission, no more than 25 percent of any individual community college's degree programs may be baccalaureate programs.
The CCBA extends a big CONGRATULATIONS to all involved and to the generations of Californians who will benefit from this important moment in higher education history.
---
CCBA Featured on In the Margins Podcast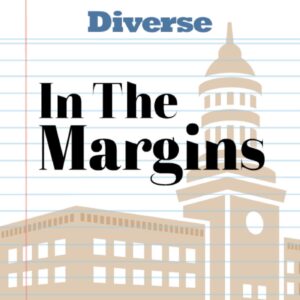 Don't miss this informative dialogue about the community college baccalaureate and the ways the CCBA and CCB advocates around the country are creating a clear pathway for underserved students to achieve a degree that can change their lives.
---
Webinar Replay
CCB Expansion: A Panel Discussion
The CCBA and the ECMC Foundation recently hosted an interactive conversation to discuss the strategies three states employed to achieve legislative approval to expand their CCB offerings, how these degrees will address critical workforce needs and the outcomes they anticipate.
---