November 2021 – CCBA Newsletter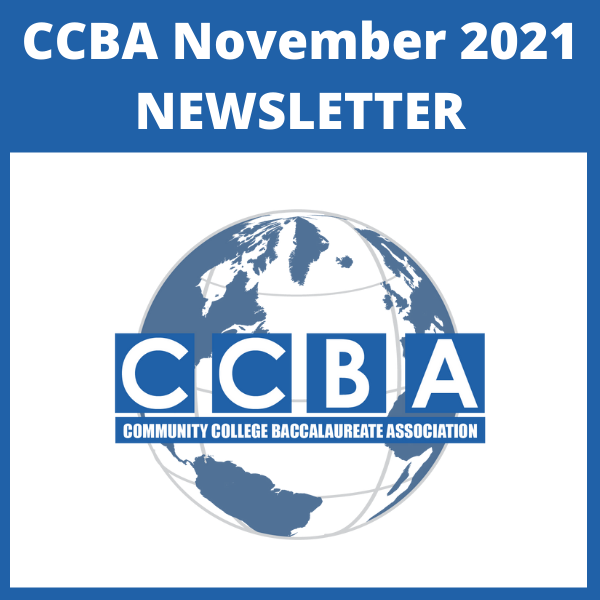 A Holiday Message From CCBA
We are grateful for so much this year. Most of all, YOU! Community college baccalaureates are no longer just an idea, they are a national phenomenon and the momentum we are watching unfold across the country is all thanks to your dedication. We can't wait to celebrate the many historical milestones the CCB movement has reached during 
CCBA Conference 2022
 in Tucson, AZ.
Before you turn off your computers for a well-deserved holiday rest, don't forget to submit your 
presentation proposal
 and 
register
 to take advantage of our early bird rates and claim your seat for February 16-18 in beautiful Tucson! We can't wait to see you there!
---
ECMC Grant Update:
CCB Research & Emerging Trends
As more states begin to open the door for community college baccalaureates, a national team of CCB researchers from the CCBA, 
New America
 and partner organizations have been exploring:
What types of community colleges have CCB programs available?
What areas of study are most common?
How many CCB programs are there?
With the support of the
 ECMC Foundation
, new data on CCB-conferring institutions and programs is being gathered to help researchers, policymakers, and college leaders begin answering key questions about the role CCBs are playing in baccalaureate degree access across the country.
We are excited to share the latest resources:
---
Mark Your Calendar!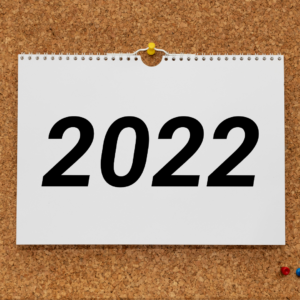 Our ECMC Grant webinar series will continue in 2022 as we share the latest research and CCB milestones:
January 20: Scaling Up CCB Degrees in California
LIVE EVENT – February 16-18: CCBA Conference 2022 – Promising Practices for Access & Equity (attendees will enjoy exclusive access to the nation's top CCB scholars!)
March 24: Why & How CCBs Work from Students & Graduates
April 21: Employer Partnerships Integral to High-Quality CCB Programs
June 9: Key Ingredients to Equity-Centered CCB-Degree Programs
Webinars are scheduled at 2 p.m. EST. Updates and registration details will be posted on the CCBA 
website
, in monthly newsletters and on 
social media
 as event dates approach.
---
CCBA News Roundup
Maricopa Community Colleges plans to develop a handful of bachelor's degree programs as the result of a new state law that allows community colleges to offer four-year degrees.
Hillsborough Community College is developing its first ever 4-year degree program to meet the demand for nurses.
Collin College's plan to offer more bachelor's degrees will help address gaps in workforce training and offer a more affordable path to higher education for students.
When we compare the lifetime earnings of college graduates to those individuals who never enter postsecondary education or who earn college credits without getting a degree, the growth in personal income over a lifetime remains remarkably high.